Resources
Aboriginal Resources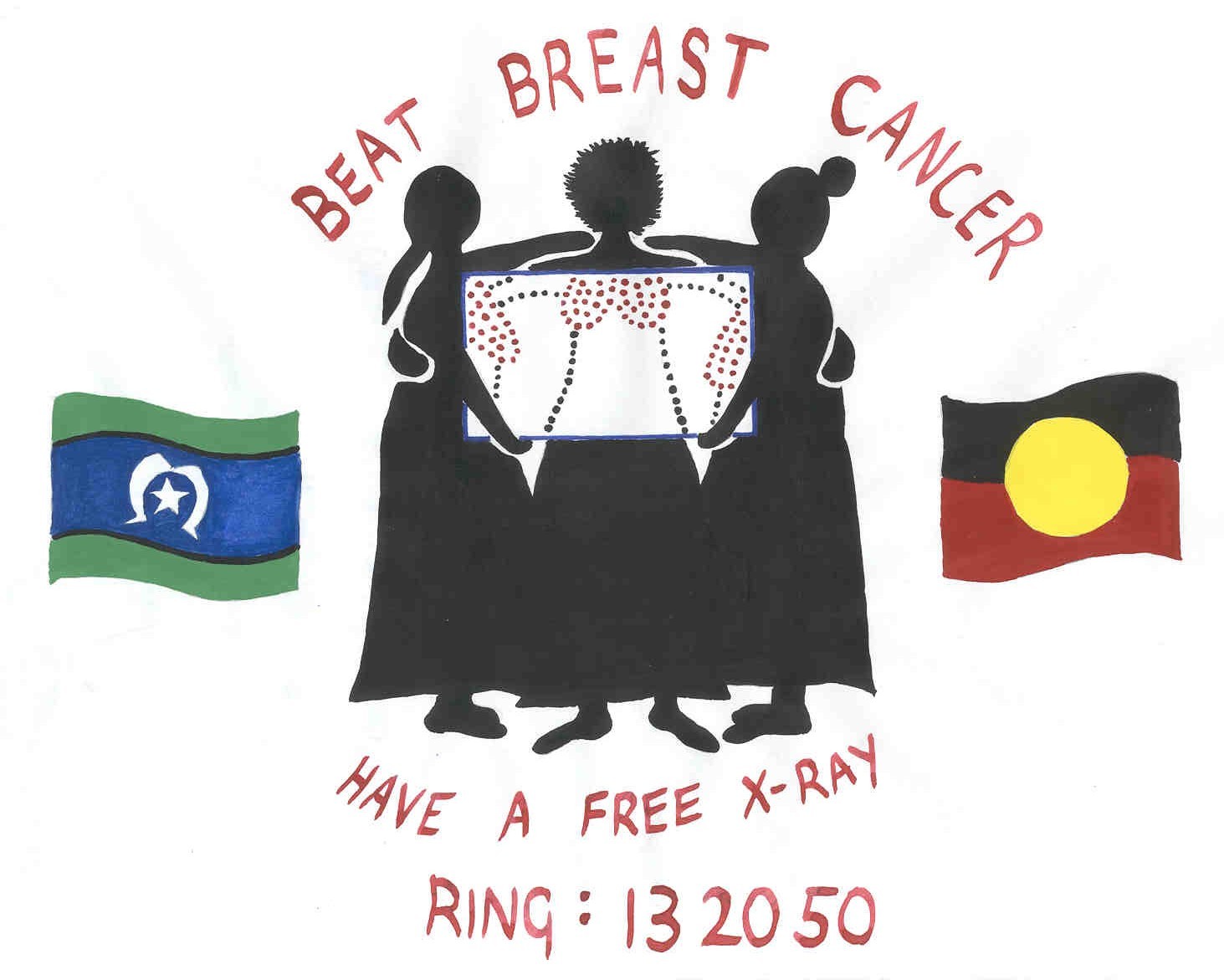 The logo used on BreastScreen WA Aboriginal resources was designed following state-wide consultation. Kerry Everett, an Aboriginal woman, designed the logo. The three generations of women stand together symbolising support of each other. The dots represent the women's breasts behind an X-ray screen. The message aims to encourage Aboriginal women to have regular breast X-rays to beat breast cancer.
BreastScreen WA produces a range of free resources including an Aboriginal specific brochure to inform women about the importance of screening mammography. To order any of these resources, please complete the order form. Because this material is continually reviewed and updated quantity limits are placed on individual orders. If you require more than the specified limit phone (08) 9323 6700.
The aim of developing the flip chart is to assist Aboriginal Health Professionals; and others who work within Aboriginal women's health areas, to have the latest, accurate information about breast cancer, screening and awareness.
It is anticipated that having the background knowledge and using the flip chart will make it easier for health professionals to explain clearly the importance of finding breast cancer early, having regular mammograms and being 'breast aware'.
If your organisation would like a flip chart and be involved in flip chart training, please email the Senior Aboriginal Health Program Officer breastscreenwa@health.wa.gov.au