Partnerships with BreastScreen WA
Partnerships with BreastScreen WA
Supporter Kit
Is your organisation or business interested in partnering with BreastScreen WA to promote FREE screening mammograms to women 40 years or over?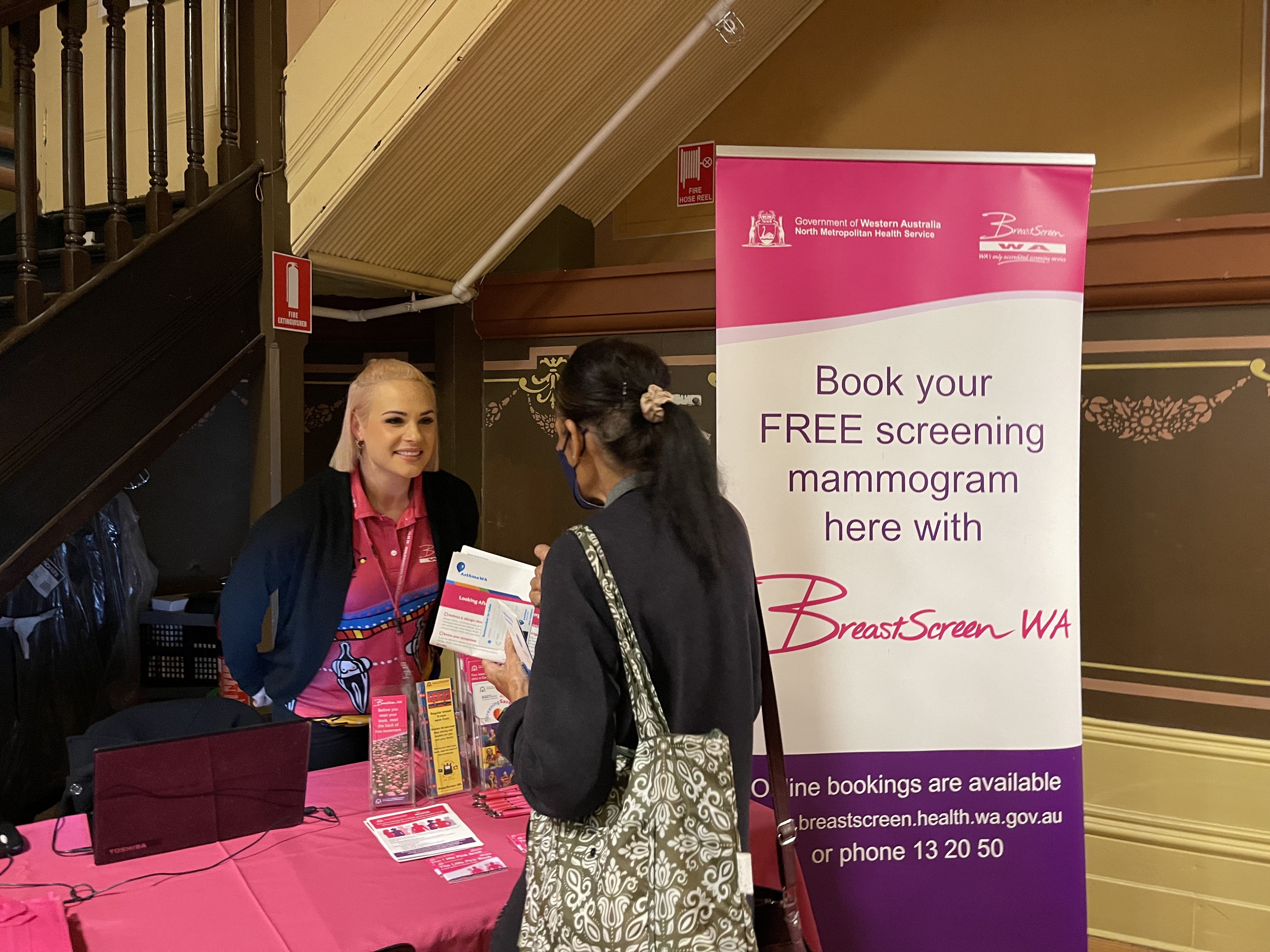 The BreastScreen WA Supporter Kit is available for download and provides information on our:
Presentations
Aboriginal program
Culturally and Linguistically Diverse program
Social media
Resources
General Practices
Consumer Reference Group
Advocacy program
Events
Please visit our Facebook page and share our posts to promote our service to your community groups.
Health Promotion in the Practice
October is Breast Cancer Awareness month and it is the perfect opportunity for Medical centres and GP surgeries to 'Get in the Pink' and partner with BreastScreen WA to promote breast screening and breast awareness to women in Western Australia.
BreastScreen WA can provide resources on request. Practices are encouraged to send in photos - a gift hamper prize will be awarded to the practice with the most decorative and innovative display that promotes BreastScreen WA and breast cancer screening.
If you are interested in participating in Health Promotion in the Practice, or have any questions regarding the above information, please contact:
BreastScreen WA Health Promotion Team
Ph: 9323 6707