BreastScreen WA returns to EveryWoman Expo 2022!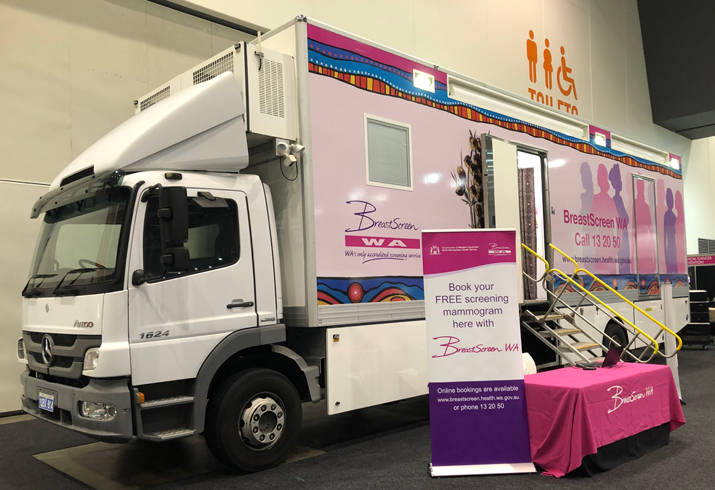 BreastScreen WA returns to EveryWoman Expo with the mobile screening truck for the second year running, with the goal of screening as many eligible women as possible over the three day event. Eligible women over 40 attending the Expo will have exclusive access to appointments for that weekend on the mobile screening truck situated on the Expo floor. Last year, at the truck's Expo debut, BreastScreen WA's hard-working radiographers screened 136 women, and spoke to over 750, handing out resources and pink merchandise. This year, BreastScreen WA is more equipped and ready to screen even more women with more staff and more available appointments. EveryWoman Expo is this weekend, from Fri 17- Sun 19 June.
The Expo will see over 150 businesses featuring health, beauty, fashion, food, love, lifestyle, fitness, spiritual solutions and more. Popular attractions include fashion catwalks, empowering seminars, cooking demonstrations, beauty advice, psychic readings and more!