BreastScreen WA launches brand new clinic in Joondalup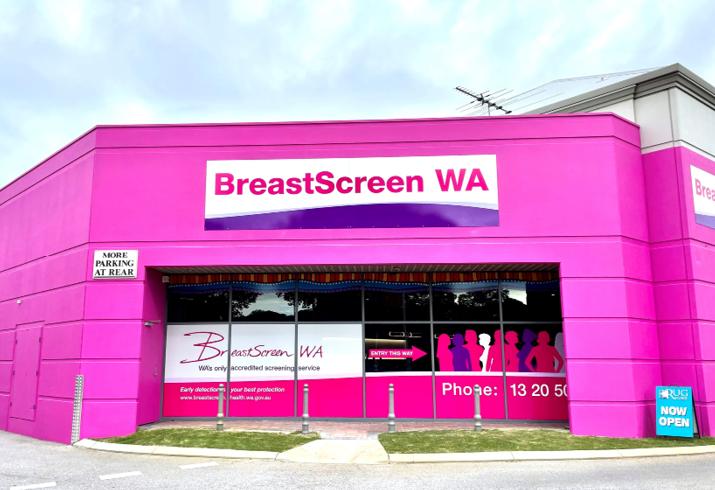 BreastScreen WA celebrated the launch of a brand-new state-of-the-art screening and assessment centre located in Joondalup. Distinguished guests included the Hon Amber-Jade Sanderson Minister for Health, as well as Dr Jodi Graham WNHS Executive Director, Dr Shirley Bowen Chief Executive North Metropolitan Health Service, Nicole Flendt Nurse Co-Director WNHS, Emily Hamilton MLA member for Joondalup and Mayor of Joondalup Albert Jacob. The Minister for Health officially opened the new facility and recognised the "champions" of this monumental project. Noongar Elder Auntie Marie Taylor performed a Welcome to Country and smoking ceremony to cleanse and ward off bad spirits.
The new facility will be able to perform 11,000 screens per year, as well as provide diagnostic mammography, ultrasound, and biopsy services in the Perth Northern corridor. Murals featuring a world map and images from around the world cover the walls of screening rooms, and the ceilings of ultrasound rooms to help bring comfort to women during their screening and/or assessment. Women waiting for assessment will be able to relax in their own kitchen area, featuring a library of books, puzzles, knitting, and art supplies to occupy themselves while enjoying a cup of tea or coffee.
The new Joondalup clinic is set to open for screening in late May. Thank you and congratulations to all involved in making the build and launch of this new clinic a wonderful success.